Listen to Dr. Cecy share his heart and the Word of God about…
• The Importance of Taking an Honest Look at Ourselves and Others
• The Value and Practice of Personal Accountability
For the recorded message click on:
http://cache.salemheightschurch.org/audio/sermons/20140119-1.mp3
For a print version of the outline click on:
GuardingCompanionsOutlineWebsite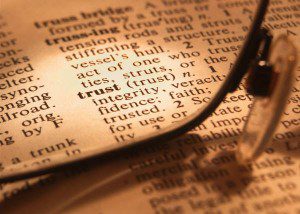 GUARDING OUR COMPANIONS
By Dr. Jim Cecy
Jesus reminded us often that it is out of our sinful hearts that precede the sinful behaviors that grieve the heart of God. We know that it is so easy to fool ourselves into thinking we are doing better than we really are (cf. James 1:23-24.) So what must we do to safeguard our life from sin?
I. WE NEED TO TAKE AN HONEST LOOK AT OURSELVES
Although painful, the Apostle Paul calls us to pay close attention to ourselves and never stop. 1 Timothy 4:15-16 says, "Take pains with these things; be absorbed in them, so that your progress will be evident to all. Pay close attention to yourself and to your teaching; persevere in these things, for as you do this you will ensure salvation both for yourself and for those who hear you."
II. WE NEED TO TAKE AN HONEST LOOK AT OTHERS' LIVES
As a part of the family of God, we need each other. Our shield of faith does not protect our flanks against the destructive tactics and the fiery darts of the enemy (as mentioned in Ephesians 6:11, 16) nor was it designed to do so. All of us need our brothers and sisters in Christ properly positioned as a fortress of faith. Only then do we have a chance of resisting the devil's attacks as he seeks someone to devour (1 Peter 5:8-9). We must take responsibility for the battle with sin facing all men and women, especially our fellow members of the body of Christ. We must be willing to protect each other — even when to do so is most risky. "Faith are the wounds of a friend… Iron sharpens iron, So one man sharpens another" (Proverbs 27:6, 17).
III. THE VALUE OF PERSONAL ACCOUNTABILITY
We are our brothers' keepers. King Solomon, the son of David, was certainly familiar with Nathan's rebuke of his father. Proverbs 27:6, "Faithful are the wounds of a friend, but deceitful are the kisses of an enemy." Imagine the impact of God's Word on others if we just became more transparent with each other confessing our sin and disclosing our sinful practices. The Bible is clear that we are to "let judgment begin with the household of God" Yet, the Apostle Paul would have us do it with the right attitude (Galatians 6:1-2). We fulfill the law of Christ by loving our neighbor as ourselves. And one of the ways we love people is by rebuking them in love. Sadly, many Christians have a hard time with this. They often say "I know that person is sinning but who am I to judge people?" Every believer is called by God to judge what is clearly sin as long as we judge according to His standards; not our own. We have every right to pass His judgment on sin. (1 Corinthians 6:3). If we are not willing to appropriately and biblically confront lovingly our brothers and sisters in Christ, then we simply do not have God's love and concerns in mind. So, how do we protect each other from falling?
IV. THE PRACTICE OF PERSONAL ACCOUNTABILITY
     A. PRAYING FOR OUR COMPANIONS
If we are going to see a revival in our midst, we must make a solemn commitment to regularly pray for our spouse, our children and grandchildren (and the generation to follow), our children's friends, our friends and family members, our local, state and national leaders (1 Timothy 2:1-2) and our church and ministry leaders.
    B. PROTECTING OUR COMPANIONS
To be faithful in little is to be faithful in much. In other words, if we begin maintaining the practice of honest and consistent accountability, two things will happen. First, we will be quick to share the slightest hint of a struggle. Secondly, because of a regular practice of this kind of honesty, we will be less prone to lie about an even more serious compromise. Our gracious God has given us an infallible plan to combat the sin in our lives. One of the lines of defense is by guarding our companions. God has a mighty army of His people all over this world unified by His Spirit and empowered by His Word who will stand with us in this battle for personal holiness. Our mutual goal is to please the One who enlisted us to be a part of His army (2 Timothy 2:3-4). We have everything we need to fight the daily battles and ultimately win the war. So onward, Christian soldiers!
© Dr. James M. Cecy, JARON Ministries International  www.puritywar.com
Important Notice:
For a complete Personal Accountability Program, including detailed worksheets for personal use or for use in accountability groups, see "The Purity War: A Biblical Guide to Living in an Immoral World" available by clicking on: https://www.puritywar.com/buy-the-book/