Recently I have been spending time reading a number of brief biographies. Peter and Paul. Polycarp. Origen. Constantine. Augustine. Francis of Assisi. Wycliffe. Luther. Calvin. Tyndale. I will soon read the stories of John Wesley, Spurgeon, D.L. Moody and C.S. Lewis and others. But who will be next? In typical human fashion, we are always on the lookout for a new batch of heroes of the faith.
Along with the "Famous Few" we are prone to highlight comes the countless list of "Unsung Heroes" of every age. If their stories were told we would be even more amazed at the grace of God extended to simple and obedient folks who God chooses to use in a mighty way to change the world. However, most  are not easy to find. Rightly so. God often keeps His choicest servants in earthly obscurity so that only heaven will reveal to us the fullness of their impact. Then, and only then, will God receive all the glory!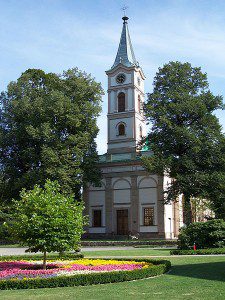 Here we are in Wisla, Poland, participating in another European Leadership Forum. We are staying in a hotel that was built to house and train Communist leaders. However, this week that same building is now being used to house and train over 700 evangelical leaders from over forty countries. Although I am teaching a number of workshops my favorite time is sitting with these folks at mealtime. In just a couple of meals I have spoken with pastors and church leaders from Bulgaria, the Czech Republic and Belarus. I have heard the stories of God's faithfulness from a Christian economist from Hungary, missionaries from Romania, and professors from the United Kingdom and Norway. Although some of these folks have reached some level of acclaim, most will serve their Lord in relative obscurity. While some will enjoy the limelight, most will live their lives in the shade. Very few will have lengthy biographies written about them. For most, even a simple Google search of their names will come up empty. However, these men and women are a part of a mighty army of God, reaching "The New Dark Continent" where the fastest growing religion is atheism and skepticism.
Dining with these simple folks, these faithful and obedient servants of Christ, these unsung heroes of the faith, makes me realize how often here and at home I am truly in the presence of greatness, even if the world or the Church will never fully see or acknowledge the amazing impact of their lives and ministries.
Well, I am off to another meal. I fully expect it will be a tasty buffet of testimonies of the grace and mercy of God. To Him alone be the glory