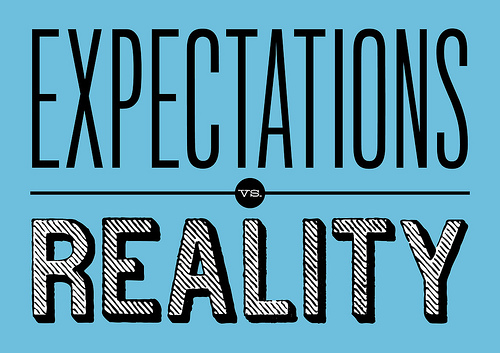 Fresno, California, May 21, 2014 — Here we are, the day before we leave for a major ministry trip to Europe. We will be ministering in Wisla, Poland at the European Leadership Forum. We are blessed, once again, to be a part of an international team (even some from our church) who will gather to equip over 700 leaders from over forty different countries. Jim will be teaching eighteen seminars and workshops while Karon is busy mentoring and counseling ministry wives, as well as assisting the volunteer ministry staff. We will then be ministering in London, England where our dear friend and missionary, Pastor Freddie Roberson, serves. Jim will be teaching an all-day "Winning the Purity War" seminar for men and women from a number of churches as well as preaching on Sunday at Christians in Action Church. Many of these precious folks are originally from all over Africa, the West Indies and the Caribbean. Besides packing our Bible and our bags, we need to prepare our hearts.
Step #1. Preparing for the unexpected challenges.
Flight delays. Horrible seats. Lost luggage. Getting lost. Airline food. As seasoned travelers, we know to be prepared for the unexpected challenges. However, the greatest challenge is our attitudes. Oh, how we need to pack our hearts with the fruit of the Spirit—love, joy, peace, patience, kindness, goodness, faithfulness, gentleness and self-control—lived out and extended to everyone from the first to the last day of this trip.
It is certainly within the scope of this trip that we may even face opposition. We need to keep the same focus as the apostle Paul: "Yes, and I will rejoice, for I know that this will turn out for my deliverance through your prayers and the provision of the Spirit of Jesus Christ, according to my earnest expectation and hope, that I will not be put to shame in anything, but that with all boldness, Christ will even now, as always, be exalted in my body, whether by life or by death (Philippians 1:19-20)."
Step #2. Preparing for the unexpected good things.
Some of us weary travelers can easily be held in bondage to the cynicism of Job 30:26 "When I expected good, then evil came; When I waited for light, then darkness came." However, we need not expect that everything about this trip will be difficult. What about preparing for the unexpected blessings? I love Isaiah 64:3 "…You did awesome things which we did not expect…" We need to expect to be overwhelmed by the amazing things God will do in us, through us and around us. Changed lives. Stronger friendships. Deeper fellowship. Encouraged hearts. Awesome things—beyond expectations!
Step #3. Preparing to live daily in a state of expectation.
I am challenged by the people around John the Baptist who were"…in a state of expectation…"(Luke 3:15). They were anxiously awaiting to know if Jesus of Nazareth was truly the Promised Messiah. We know He is. We also live in the expectation that He is coming again soon…very soon! In the meantime, we need to keep in mind Micah 7:7 "I will watch expectantly for the Lord; I will wait for the God of my salvation. My God will hear me." While we are living in this state of expectation, we are grateful to be busy doing His Kingdom work.
It has been often quoted that "Expectations are the root of all hardships." Really? Biblical expectations—those centered in an obedient life and believes that Almighty God is in sovereign control of the details of our lives—can be the root of substantial blessing. Certainly, we are expecting God to allow us to face some challenges during this trip. However, that may not happen. We are also expecting God to do some amazing things. However, we may not be allowed to see the full extent of that. We are choosing to walk in the Spirit—step by step—as we prepare for the expected and the unexpected. It should be quite a journey of the heart. We hope you'll join us…
PRAYING FOR WISDOM • POWER • HEALTH • SAFETY • IMPACT •  FAMILY & CHURCH